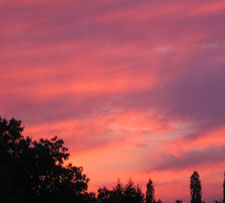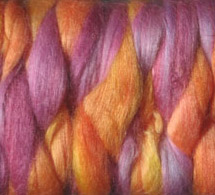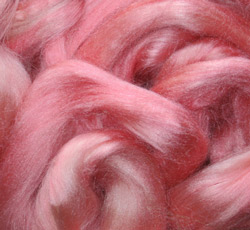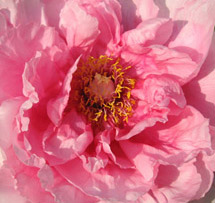 ---
Hand-Dyed Silk & Spinning Kits
---
The silk fibres on this page are high-quality, smooth-drafting tussah silk top, dyed here in my kitchen and packaged with admiration and love. Indoors, this silk has a soft sheen; in sunlight, a pronounced sparkle.
The fibre is packed in a duo of colours. To order, just choose each of the two colours you'd like, then click "Add to Cart". Each silk packet weighs about 50 grams (25 grams of each colour) -- which will spin into plenty of yarn for a knitted scarf.
The palette of all 20 silk colours is shown below the Silk Duo "order" button. Of course, silk on the computer screen is not the same as silk in the hand -- but the images will give you something to feed your mind's eye. :-) ...If you'd prefer pleasantly wordy descriptions of the colours, click here.
---
Silk Duo packs - 50g of fibre
$12.50 plus shipping.
---
PALETTE OF SILK COLOURS -- click to see larger image
(left to right) -- Aubergine - Blackberry - Imperial Purple - Lilac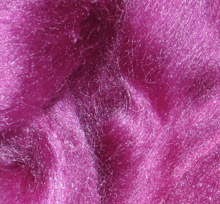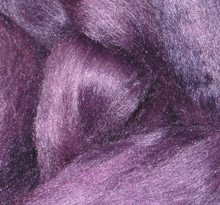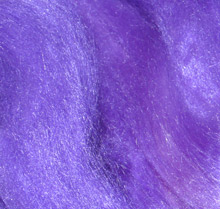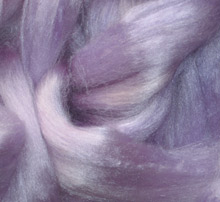 (left to right) -- Navy - Royal - Indigo Turquoise - Blue So True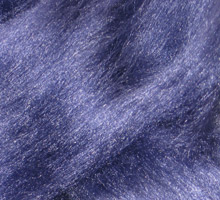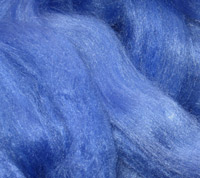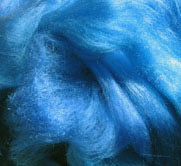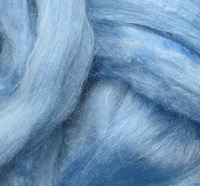 (left to right) -- Lagoon - Canard - Green Tropics - Chartreuse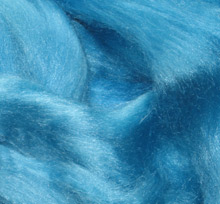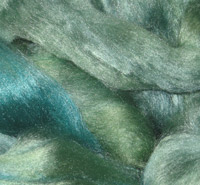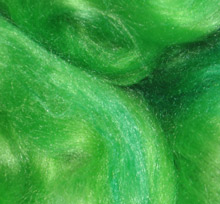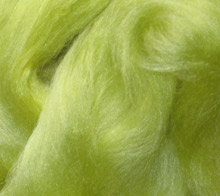 (left to right) -- Citron - Marigold - Coquelicot - Red (capital R)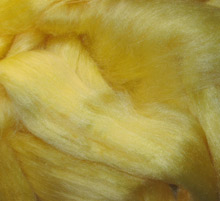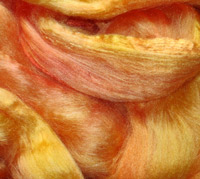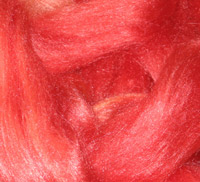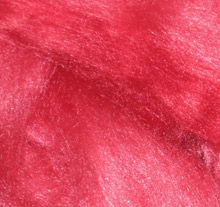 (left to right) -- Rose - Berry Creme - Garnet - Copper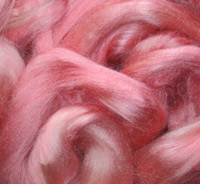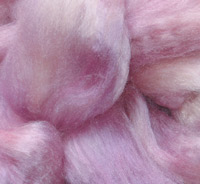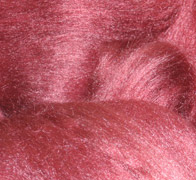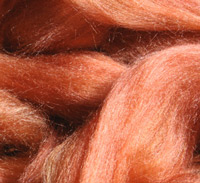 ---
Gallery of Silk Duos -- for the pleasure of it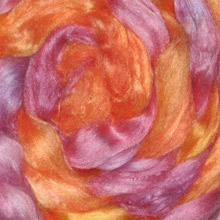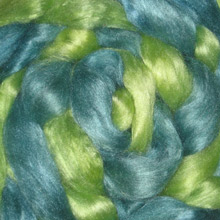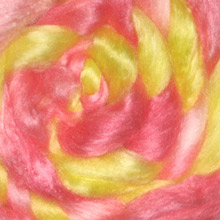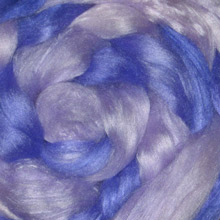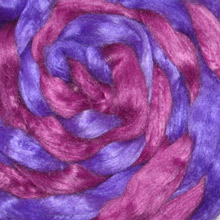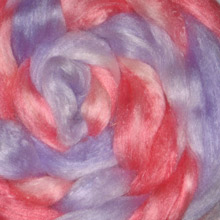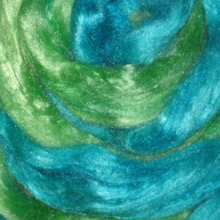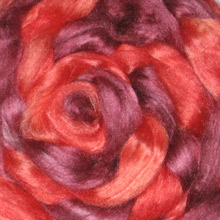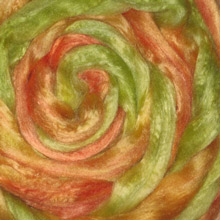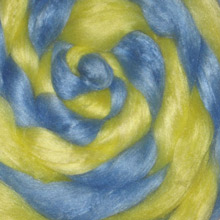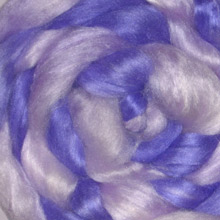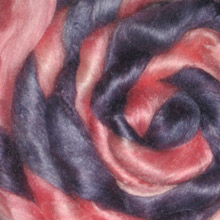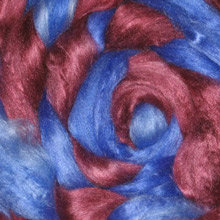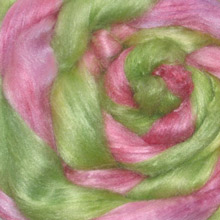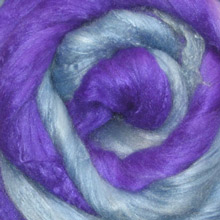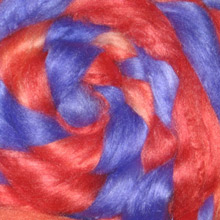 ---
Return to top of page