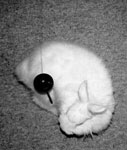 A selection of spinning links,
shared among friends
---
Organizations
Publications
Online groups
Spinning equipment
Fiber information
Things beyond spinning
Fiber suppliers
Spinners' blogs
Links

---
Handweavers' Guild of America
The HGA is an organization "dedicated to encouraging excellence, inspiring creativity, and preserving fiber traditions through education." Membership is open to all weavers, spinners, dyers, and basket-makers. All members receive their quarterly magazine, Shuttle, Spindle, and Dyepot, a useful window into the organization's several disciplines. For those seeking in-depth study, the HGA presents Certificate of Excellence self-study programs in handspinning, weaving, and dyeing. The HGA sponsors workshops and conferences on a regional level and presents its international conference, Convergence, every two years. www.weavespindye.org
Complex Weavers
Don't be frightened by the name; Complex Weavers is open to anyone "with a curiosity to know and a willingness to share". The generosity and openness to sharing information truly sets this organization apart. Numerous study groups form the core of the Complex Weavers program. The study groups are open to all members and include specialized weaving topics, but also design concepts, theory, dyeing, kumihimo, and history. The superb Complex Weavers Journal is published three times a year, and the group presents its own international conference, the Complex Weavers Seminars, every two years. www.complex-weavers.org
The Braid Society
The Braid Society was founded in 1993 and states that its purpose is "to promote the education and practice of the art and craft of making constructed or embellished braids and narrow bands." It's of special interest to handspinners, as we often find ourselves with a small quantity of very special yarn; and small quantities are perfect for inkle bands, or tablet-woven trim, or kumihimo. The Braid Society is a British organization which allows international membership. Members receive a quarterly newsletter and an annual, in-depth magazine: Strands. www.braidsociety.com
SpinOff Magazine
Long considered the magazine for spinners, SpinOff is published quarterly by Interweave Press. Its articles are addressed to beginning and intermediate spinners, and each issue usually includes a number of do-it-now projects. Available by subscription or in newsstands. www.interweave.com
Spindlicity
Spindlicity is a new online magazine for handspinners. Its articles cover a wide range of topics, and unlike many publications, the writers for this one actually do their homework! Highly recommended. No subscription required. www.spindlicity.com
Spinner's Quarterly
Spinners' Quarterly is a printed newsletter dedicated to the question of "how the ancient craft of spinning fits into our modern lives". Available by subscription. www.spinnersquarterly.com
The Crafts Forum
The Crafts Forum emerged years ago in the CompuServe community (where it was known as the Fibercrafts Forum). The first online forum for handcrafts, it was an instant success. In its current Web home, the Crafts Forum provides a friendly atmosphere for sharing thoughts, questions, and ideas. No popup or popunder ads. Open to the public. Membership required, but no fee. www.gocrafts.net
Yahoo Groups
Yahoo is so well known it needs no introduction. A number of spinning-related groups gather for discussion on Yahoo. A search on "spinning" or "handspinning" brings up a wealth of group names. Among them: Spinning, spindlitis, yarn-fiber, charkha, UKSpinners, CatHerders (a group discussing silk moths), Spin-List, and more. Membership required, no fee. groups.yahoo.com
The companies listed here are those whose spindles, wheels, and cards you can see in photos on this website. There are many, many more besides those you see on this list! For links to the full world of spinning suppliers, check out one of the Links resources listed at the the bottom of this page.
Berlin Braids
Shirley Berlin's special interest is in "narrow wares" (kumihimo, plaiting, tablet weaving, inkles, and so on), but she and her husband, Peter, produce lovely top-whorl spindles that are perfect for spinning silk. If you don't see what you want on the website, e-mail her for more information. www.shirleyberlin.com
Buxton Brook Looms
Buxton Brook Looms is a company founded on a passion: Licia Conforti had always loved the small, hand-held looms known as "Weave-Its". By the time she encountered them, those looms were no longer available; so she took matters in hand and now manufactures them herself, under the name "Weavettes". They come in several sizes and shapes. www.weavettes.com
Cascade Spindles
The spindles made by the Cascade Spindle Company are not the least expensive on the market (nor the lightest-weight), but they're pleasant in the hand and beautifully made. Because of the placement of the notch, their spindles are nicer for wool than for silk. www.cascadespindles.com
David Reed Smith
David Reed Smith is a fine woodworker whose curiosity and interests have led him to make wooden tools for fiberworkers. His specialties include tatting shuttles and handspindles. www.davidreedsmith.com
Howard Brush Company
This manufacturer of handcarders and carding cloth is one of the last of its kind. They do not sell directly to individuals, but their website lists dealers who carry their products. www.howardbrush.com
Louet
This is a link to Louet's Dutch website, the best place to go for full information on their equipment. They do not sell directly from their website, but a list of dealers worldwide is provided. www.louet.nl
Shannon Wilson
Shannon Wilson is an artist working in polymer clay, and her quest for interesting design challenges led her into the world of handspindles. Her spindles are absolutely beautiful, and their colorful, complex patterns are created entirely in polymer clay (in other words, those designs are built rather than painted!). They're not just pretty faces, either; these spindles have perfect balance and spin just about forever. Her spindles are all one-of-a-kind and are sold on eBay (seller name "sdlinky"). Shannon Wilson's spindles on eBay
Spinner's Choice Spindles
The spindles from Spinner's Choice offer things dear to a spinner's heart: a nice hook, perfect balance, and gorgeous whorls. They come in a variety of weights and woods and are comfortably priced. www.spinnerschoice.com
wormspit.com
Are you curious about silk, or silkworms, or the whole silk culture? This is the record of one man's experiences with silkworms, complete with gorgeous photos. Information ranges from technical information about species, to a photographic account of raising the worms, to sheer admiration of the moth's beauty, to techniques for degumming cocoons and reeling silk. Une merveille. www.wormspit.com
Oklahoma State University
This website provides information on livestock breeds -- very useful for those who love working with wool fleeces! www.ansi.okstate.edu
Arabesque Braids
Spinner, weaver, and braider Freda Robinson has been exploring many kinds of narrow wares for years. Her interests cover the full range from kumihimo to cordmaking, from lucet work to knitting. Her most recent explorations have been with the Knitting Nancy, taking that humble tool to new heights. Her website presents tools, instruction, and a gallery. www.arabesquebraids.co.uk
Braidmakers' Workshop
The Braidmakers' Workshop came into being when a group of friends (members of the Braid Society, all) decided to go forth in the world and introduce more people to the delights of making braids and narrow bands. Members of the group come and go, but the underlying purpose is the same: to share, teach, and have fun. For more information, visit www.braidmakersworkshop.com
Linda Hendrickson
Linda is a weaver whose passions led her to specialize in tablet weaving and ply-splitting. Her website provides information and a gallery, plus information about her several books. www.lindahendrickson.com
Maryse Levenson
Maryse is a weaver, a jewelry maker, and a braider. Her particular interest in kumihimo has taken her quest for beauty to great heights. Her website includes an impressive and beautiful gallery. fiberexpression.com
The Lucet Co
Ziggy Rytka first encountered the lucet in the early 1990s and was instantly fascinated with both the tool and the square braided cord it produces. Not long thereafter, he developed his own lucet design, refined it, created a bobbin for it, and opened the door to a new world of lucet techniques. His website gives an enticing glimpse of those techniques, and offers products, books, and instruction. www.thelucet.co.uk
WeaversHand
This weavers' resource was put together by Janis Saunders. It brings together sources of information for kumihimo, tablet weaving, ply-splitting, and other narrow wares and includes numerous links to weavers' websites. www.weavershand.com
The suppliers listed here are those whose spinning fibers are mentioned on this website. There are many, many more besides the ones on this list! For links to the wide world of spinning suppliers, check out one of the Links resources listed at the the bottom of this page.
ARTS Studio
The studio of Sigrid Piroch in western Pennsylvania. Sigrid is an accomplished weaver and well-known teacher, and her studio is open for both visits and classes. In addition to the items shown on her website, she is a Schacht dealer and supplier of many lovely fibers. Most of the Angelina and Tencel in my stash came from her place (and the size of my stash makes that quite a recommendation!). www.artsstudio.org
Crafty Notions
A supplier of many wonderful things, located in England. In addition to supplies for many other kinds of crafts, they carry materials for felting, spinning, and embroidery. They are the source for Falklands wool from the Dunnose Head Farm in the Falkland Islands. This wool is lovely, fine stuff that comes from merino-cross sheep. It's supplied as top, and it's some of the nicest fine-wool top I've ever seen. www.craftynotions.com
Fibrecrafts
An excellent general supplier located in Surrey, England. Their extensive website presents good information on supplies and the techniques for using them, plus (of course) their catalogue: fibres, dyes, books, equipment, and yarns. You can order online or by phone; their friendly staff is knowledgeable and helpful. www.fibrecrafts.com
Spring Hill Farm Romneys
Located on the beautiful Olympic Peninsula of Washington State, Spring Hill Farm is run by Margaret and Gary Walters and boasts a growing flock of happy Romney sheep. Their raw fleeces are high-quality and luscious; and spinners who don't like washing wool will appreciate their achingly tempting rovings, also produced from Spring Hill Farm's excellent Romneys. www.springhillromneys.com
Treenway Silks
Treenway Silks is a North American supplier of all things silk: fiber, cocoons, yarns, dyed silks, ribbons, and embroidery floss. Beautiful stuff, supplied by nice and knowledgeable people. www.treenwaysilks.com
There is such a wide-reaching landscape of blogging on the Internet these days that you can easily make the tour of the world without leaving your computer chair. (If you did that, though, you'd get no spinning done at all!) Here are the blogs I visit regularly.
Abby's Yarns
Abby Franquemont shares her thoughts, techniques, and work in this rich, helpful, and many-faceted blog. Her work reflects a full life's involvement with fibre and handspinning, and she still has decades of life and spinning ahead of her. If you don't know this website, take a moment and visit it now. www.abbysyarns.com
Knit 1, Spin 1
Dina Nunn lives, breathes, and travels with her spinning and knitting. This blog shares her discoveries in making and using yarn and includes some very nice "specs" to back up the photos. www.knit1spin1.wordpress.com
River Rim
If you need a moment of beauty or peaceful space, stop in at Cyndy's place by the river's rim. The spinning is just the way I like it, and it's always worth the trip. Be sure to watch the videos of her great wheel and Canadian production wheel. riverrim.blogspot.com
Three Sheeps to the Wind
It has a fun name, and this is a fun place. Beth shares her excitement about spinning and fiber as she travels, spins, shops -- and runs her own shop. threesheeps.blogspot.com
Two Sheep
Food and yarn -- what else does a person need?? In her delightful blog, June shares projects, tips, and delicious recipes! A thoughtful and intelligent approach to fibre-play. www.twosheep.com
Ruthe Stowe's list
This is a nice list. It started as a personal project and grew so large that it had to be split into parts. Though its focus isn't exclusively handspinning, it's a wonderful resource (and frankly, how many of us really have a focus that's exclusively one single thing?). www.weavingworld.ca
Resources from Spin-List.com
This resource list is kept fairly well up-to-date and has the added benefit of being compiled specifically for handspinners. www.spin-list.com